Directors/Graphic Designers: Joanne Hamilton & Julie Kelly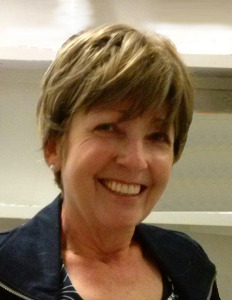 Joanne worked as a visual merchandiser with major chain and department stores in New Zealand and Australia for over 7 years before becoming Marketing Officer for the WA Theatre Company, based at the Playhouse Theatre in Perth.
She was then appointed Marketing Manager for Activ Industries in Western Australia, a position she held for 10 years and which saw her responsible for the marketing activities of over 15 manufacturing workshops throughout the state.
In 1999, Joanne established E-type Design as a means of enjoying the flexibility of a home-based business whilst continuing to work in a marketing environment with a focus on the creative side. E-type Design has thrived and many of the business's initial clients are still on the client list today.
In 2017, Joanne decided to step back slightly, and smell the roses more. Julie Kelly is now there to help her do that. In 2000, Julie commenced her Graphic Design career assisting Joanne, and then also a few years later, Rod Kemp from RK Graphics. She had found her niche. Enjoying the flexibility of her business, she continued to extend her experience over the years. She is now a well valued Graphic Designer to her many clients. With 21 years experience in Graphic Design, Julie is now continuing with Joanne's tradition of excellent work adding her own clients to E Type's growing stable of satisfied customers.